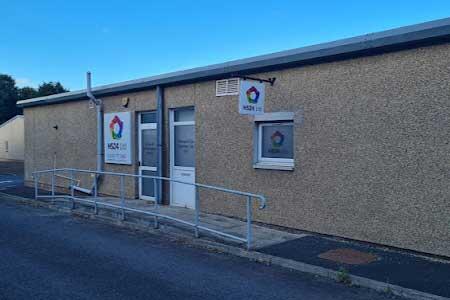 Non-Traditional Accountants for a Personalised Experience
It's safe to say that NS24 couldn't be further from the stereotypical image of an accountant. We're a fun-loving, friendly team with a relaxed, accommodating atmosphere that puts our clients at ease. This means our team and our clients have the freedom and breathing space to grow great businesses.
NS24 started from humble beginnings, which is what gives us such a deep understanding of the challenges faced by start-ups and small businesses. Since we founded in 2015 in Galashiels by Joanne Turner, NS24 quickly grew into a trusted bookkeeping firm catering to new starters who are looking to streamline or grow their business.
Our team is a group of friendly, experienced accountants, bookkeepers, and advisors, who strives to maintain solid relationships with our clients. We take the time to fully understand our clients and their businesses, and also offer a friendly environment and personalised experience.
How We Work
NS24 bridges the gap in the offerings of traditional accounting firms in the Scottish Borders and beyond, through our unique mix of advisors sitting between accountants and bookkeepers. From simple bookkeeping and payroll, through to accounting and tax compliance, and even strategic business advice, we can deliver personalised services tailored according to your specific needs.
What makes us stand out is our view that our clients' success is our success. We are small enough to care, yet big on experience and quality of service. Unlike in traditional firms where you may feel intimidated by the dull and serious environment, we maintain a more relaxed and non-traditional atmosphere to keep a close relationship with our clients.
With our highly-trained staff, we have been certified by the Institute of Certified Bookkeepers and regulated by AAT and ICB. And the best part? We offer our clients the option to pay by monthly instalments and our prices are agreed upfront, with no nasty hidden costs.
Technology-Forward Approach For Greater Efficiency and Precision
We are strong believers of the power of technology and love to see how innovation can make processes more efficient and precise. NS24 makes use of cloud-based technologies and modern applications such as Xero, Quickbooks and Receipt Bank. We establish reliable digital communication with our clients, as well as enabling digital signing and sending of documents and accounts.
At NS24, we provide innovative, modern solutions to accounting and business problems.
An Award Winning Business
Bookkeeping Firm of the Year 2022
Most Innovative Business Bookkeeping and Payroll 2022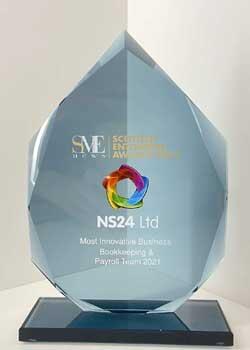 Most Innovative Business Bookkeeping and Payroll 2021
Best Bespoke Accountancy Firm 2021
Most Friendly Custom Accountancy Firm 2020
Where to find us